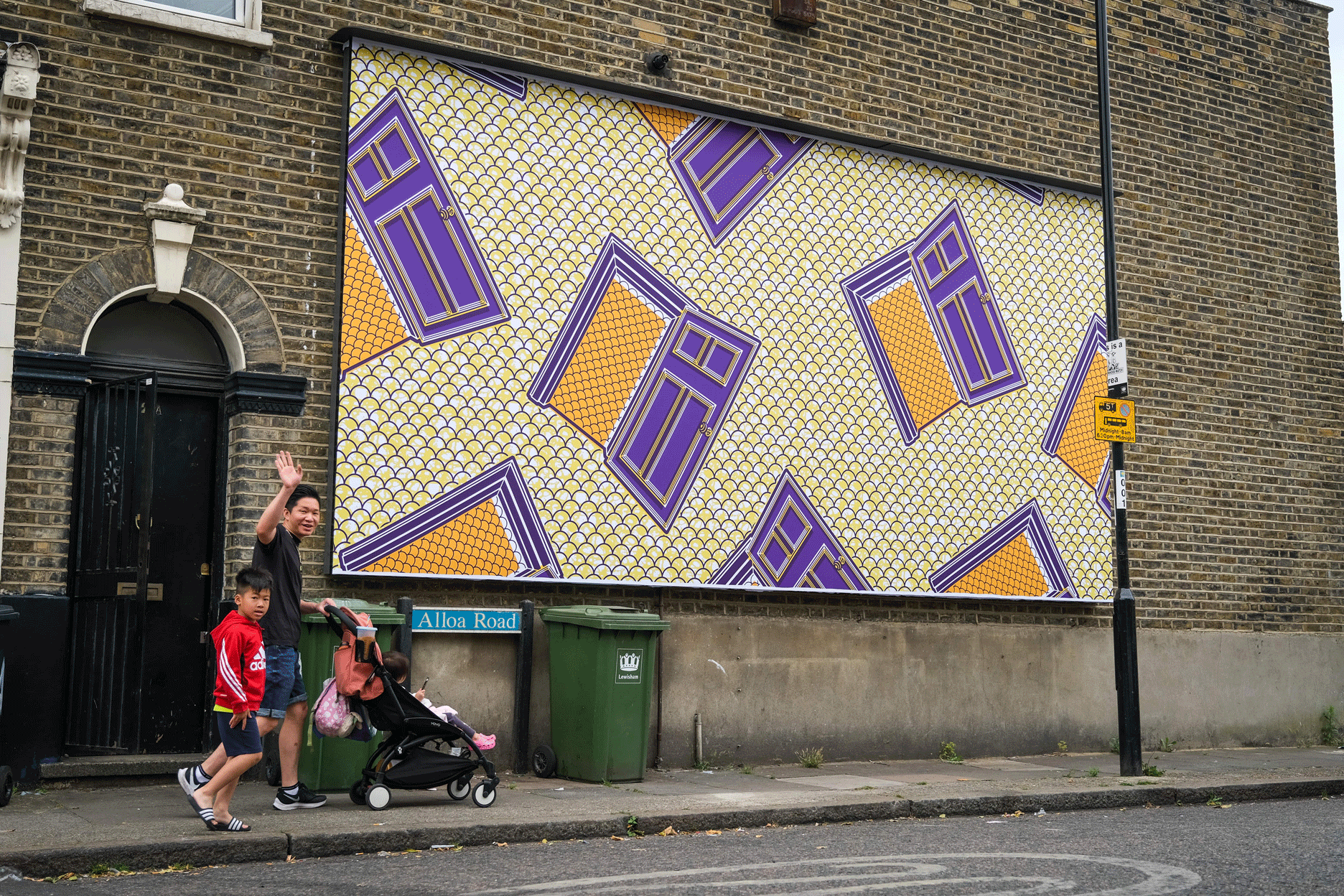 liberty festival
Artists: Yinka Shonibare CBA, Selina Thompson, D-Fuse, DYSPLA, Poppy Nash, Drag Syndrome, Bim Ajadi, the vacuum cleaner, Joel Brown & Eve Mutso, Entelechy arts, Heart n Soul, Local Senses Collective, Agata Kik & Tim Byford, Mind the Gap, Kat Hawkins, David Johnson, Spare Tyre, Gerald Curtis, Stephen Bailey and ASYLUM Arts, Vijay Patel, David Bassadone, Susanna Dye, Ashley Knight, Yangdzom Lama, Serafina Mbasogo, Chris Pavlakis, Jameisha Prescod and Derek Williams.
Symposium: Suzanne Alleyne, Raymond Antrobus, Tilly Milburn and Del the Piggie, Arjun Harrison-Mann from Access Power Visibility, Jamie Hale, Ono Dafedjaiye, the vacuum cleaner, Tara Brown and Becky Warnock, DYSPLA, Local Senses collective, Paul Morrow and Vicky Foxcroft MP.
22-23-24 July 2022, in and across Lewisham
I'm the lead curator and creative producer for Liberty Festival. Liberty is the Mayor of London's flagship festival of work by artists who identify as D/deaf, disabled and neurodivergent, under the social model of disability. The annual free festival offers an inclusive, accessible and cultural experience for diverse audiences. It has been presented by the Mayor of London since 2003 in high profile locations including Trafalgar Square, Queen Elizabeth Olympic Park and Southbank Centre. Since 2019, it has developed into a touring festival, taking D/deaf and disabled arts to local communities in outer boroughs when it was embedded into his flagship programme, London Borough of Culture.
Liberty will take over the Deptford area, with a three-day programme of performances, workshops, installations and a symposium happening indoors and outdoors across several venues.
All events are free and all ages are welcome. You can expect an accessible and inclusive environment. All events will take a Relaxed approach to movement and noise with audiences able to leave and re-enter, tic and move around if needed. There will be BSL interpreted shows and audio described installations. There will also be accessible toilets available and quiet chill-out areas to rest and relax in. A welcome hub will be open across the three days, located in the garden of the Albany. Thanks to: Arts Council England, Deptford X, Goldsmiths CCA, Music Room London, Unlimited.