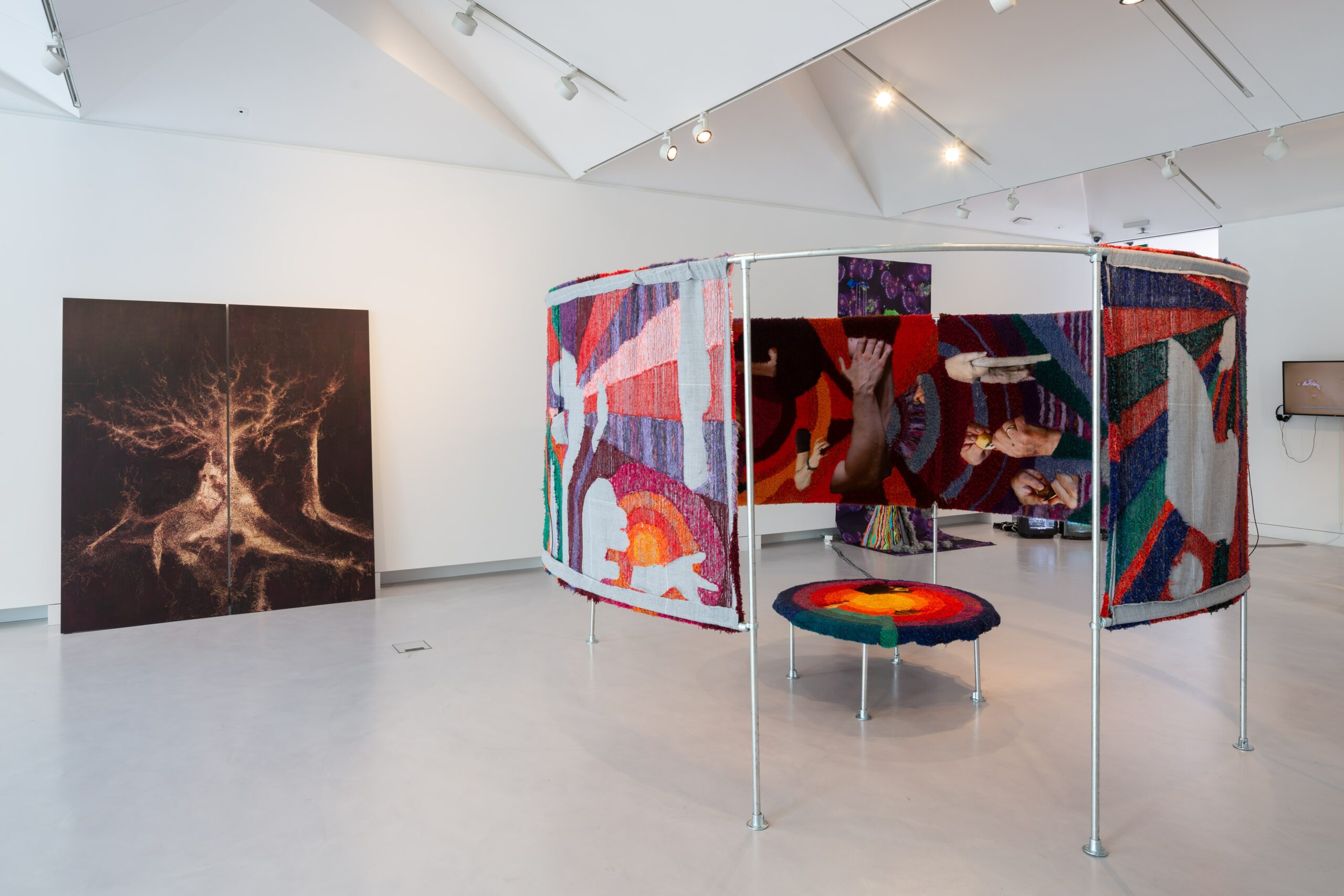 RCA MA Exhibition
21-25 July 2021 at Cromwell Place //

Spread across six galleries, the Royal College of Art presents a satellite event for their annual MA Contemporary Art Practice Degree Show, comprising work from their 2021 cohort of students.
Curated by Linda Rocco, the 2021 RCA MA Contemporary Art Practice Graduate Show will take place from 21 – 25 July. A graduate exhibition is the collision of multiple sites of knowledge production, experimentation and processes coming together. The RCA 2021 cohort share their delight that the time spent researching, making, discussing and developing, can now be experienced in a physical form.
The 2021 Royal College of Art MA Contemporary Art Practice Graduate Show will offer visitors a unique opportunity to experience the very best of emerging contemporary art. An extensive range of media will be on view and available for sale, from photography, print, sculpture, video, performance art, multimedia, interdisciplinary art, ceramics, textiles – all using a wide range of materials and subject matter that push against the expectations of what contemporary art is and can be.
Exhibiting artists: Adam Dove, Alessandro Moroni, Amelie McKee, Amy Wright, Anita Agarwal, Anita Marante, Anna Jacob, Ashleigh Williams, Baocheng Ma, Bess Barkholt, Catalina Correa, Chloe Langlois, Cynthia Carllinni, Daniel Hopp, David Head, Ed Hands, Effy Harle, Elena Lo Presti, Eline Tsvetkova, Ewelina Trejta, Georgina Watson, Helga Dorothea Fannon, Iona Mitchell, Isaac Azzopardi, Jamie Murray-Pullan, Jesse May Fisher, Jingwen Xu, Joy Chia-Yu Yeh, Julia Biasi, Kathryn Attrill, Katrine Skovsgaard, Kevin Siwoff, Laura Moreton-Griffiths, Léa Porré, Louise Ørsted Jensen, Luis Tapia, Lulu Wang, Maggie Dunlap, Mathilda Oosthuizen, Melle June Nieling, Muzi Zhang, Paola Estrella, Patrick O'Neill, Qingqing Liu, Rieko Whitfield, River Cao, Sergei Zinchuk, Shinhoo Yhi, Shiting Zheng, Shuning Xu, Tim Skinner, Yana Jiao, Yang Yang, Yuanhui Ding, Yukako Tanak