Co-directed by myself and Rhine Bernardino, _inventory is a collaboration-based platform that showcases artists' works while aiding the co-creation of programmes to engage communities in the urban and rural context. (http://www.inventoryplatform.org)
9th December 2017
A public commission from Nine Elms on the South Bank resulting in a day of performances and a participatory installation Meet Me By The Ballons.
30th September 2017
A one-day moving exhibition on a 70foot boat for Art Licks Weekend 2017.
click here for documentation
9th-15th January 2017
A week long performance Art event featuring 10 international artists, open and livestreamed on Youtube 24/7.
click here for documentation
click here for publication
19th and 24th November 2016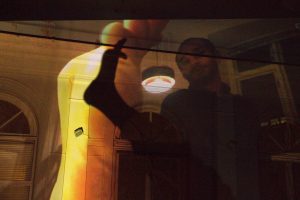 A show in two dates, resulting from paring 7 contemporary dancers from Trinity Laban Conservatoire of Music and Dance and 7 RCA Performance artists.
click here for documentation
27th August 2016
An evening of performances by 12 international artists in Limehouse Town Hall, a space built in 1881 currently in danger to be demolished for private estate purposes.
Click here for documentation
21st-23rd May 2016
Five female artists have been invited to perform within the context of a domestic environment in conjunction with one another and the physical structure as a whole. An exhibition afterwards has been an inquiry into processes of documentation and display, wherein the audience could engage despite the absence of the bodies.
Click here for documentation